More than 1100 clients served by Stop Soldier Suicide in 2022 were asked to fill out a 2- to 3-minute survey. Over the course of about one week, we provided three text message reminders to fill out the survey. 228 (20.4%) clients completed the survey. Below are the findings from those who responded.

SUICIDAL THOUGHTS & PREVENTION
AT ANY TIME WHILE YOU WERE RECEIVING HELP FROM STOP SOLDIER SUICIDE, EVEN IN-BETWEEN CALLS, DID YOU HAVE THOUGHTS OF SUICIDE?
40.8% said yes. 39.9% said no and 19.3% said I prefer not to say.


AT ANY TIME, DID STOP SOLDIER SUICIDE HELP PREVENT YOU FROM ATTEMPTING SUICIDE?
109 out of 228 (47.8%) said yes. 22.4% said I don't know, and 29.8% said no.

Of participants that indicated they had experienced thoughts of suicide while in the care of Stop Soldier Suicide, 74.2% said that Stop Soldier Suicide helped prevent them from attempting suicide.

SERVICES
HOW HELPFUL WERE THE FOLLOWING SERVICES OFFERED BY STOP SOLDIER SUICIDE?
More than 75% of clients reported that all assessed Stop Soldier Suicide services were mostly or entirely helpful.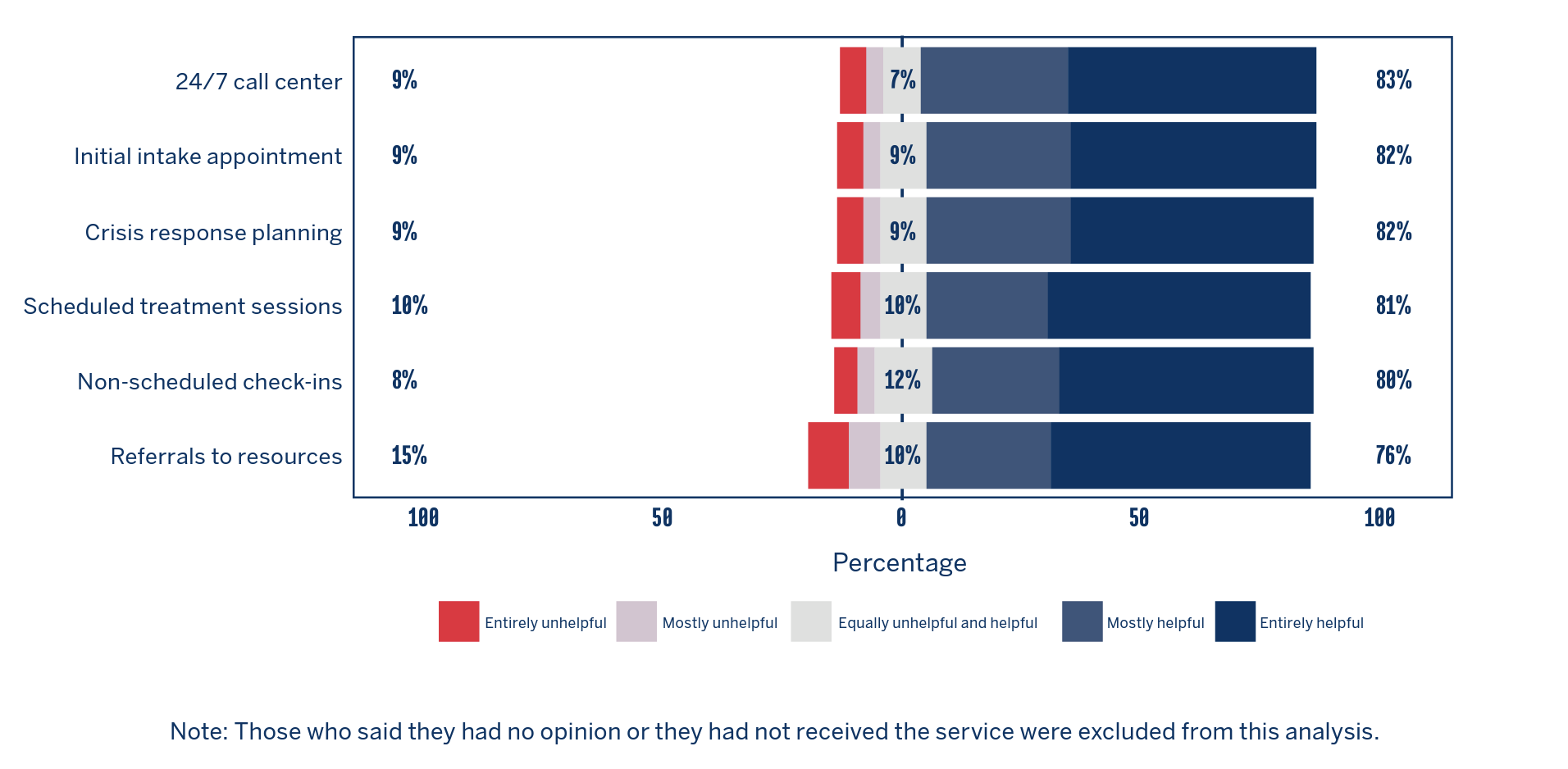 IN YOUR OPINION, HOW DO THE FOLLOWING CRISIS SERVICES OFFERED BY STOP SOLDIER SUICIDE COMPARE TO CRISIS SERVICES OFFERED BY THE VETERANS CRISIS LINE (VCL) AND VA?
More than 90% of clients rated all assessed services at Stop Soldier as better than or as good as VCL or VA services. More than 50% of clients rated those services at Stop Soldier Suicide as better than VCL or VA services.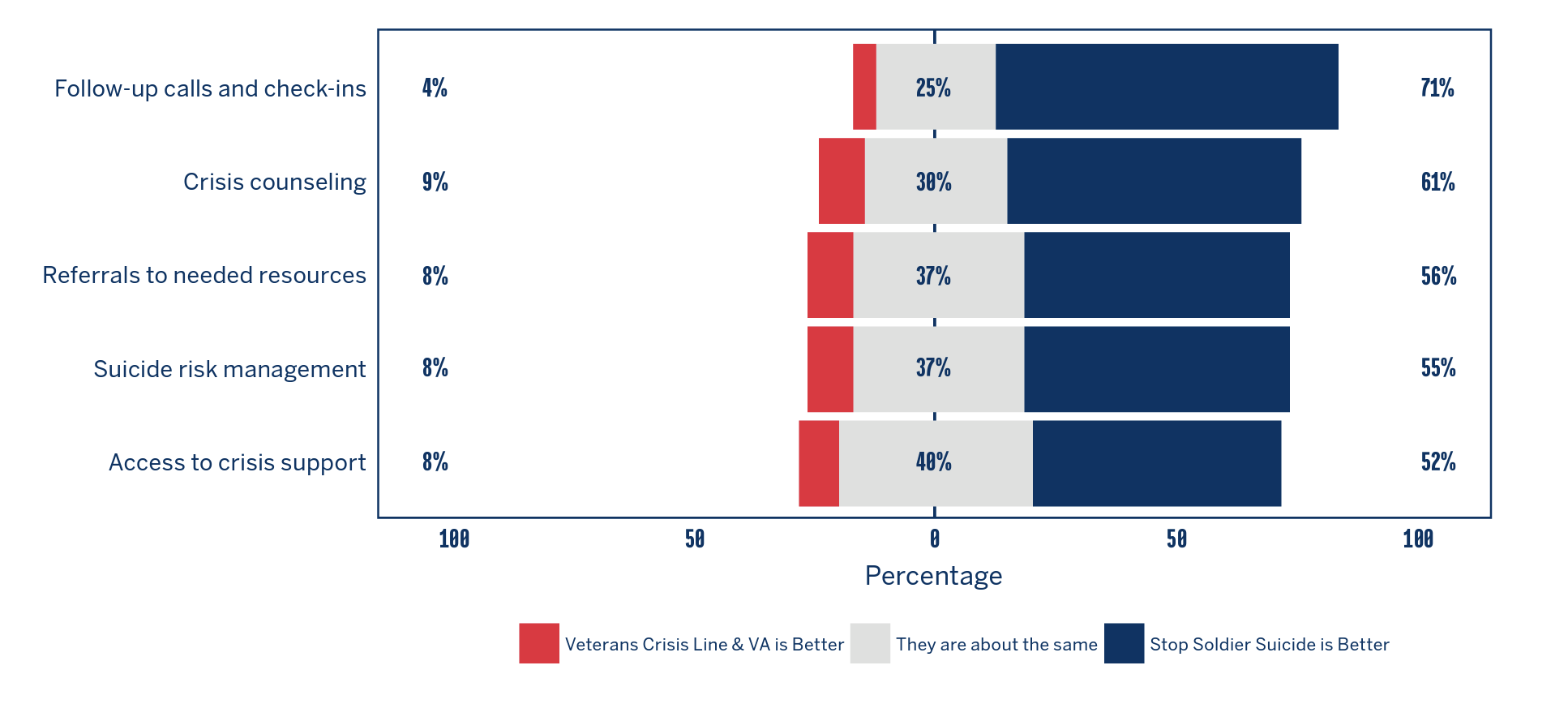 WOULD YOU RECOMMEND STOP SOLDIER SUICIDE TO OTHER VETERANS AND SERVICE MEMBERS IN CRISIS?
184 out of 228 clients (80.7%) said yes. 4.8% said no and 14.5% said maybe.
-----

Suggested citation: Batten, S., Beatty, A., Hotle, R.A., Richardson, J.S. (2022). "2022 Stop Soldier Suicide Client Survey." Retrieved Month Date, Year from www.stopsoldiersuicide.org/research