The U.S. Department of Veterans Affairs (VA) named Stop Soldier Suicide a first-place winner in Mission Daybreak — a $20 million challenge designed to develop and accelerate new Veteran suicide prevention solutions. As a first-place winner, Stop Soldier Suicide (SSS) has earned a $3 million award.
Stop Soldier Suicide's winning solution, Black Box Project, is a pioneering innovation that leverages artificial intelligence, namely machine learning, to redefine our understanding of suicide risk among Veterans.
"We're incredibly honored to receive this landmark award, which builds on VA's long history of advancing health innovation," Stop Soldier Suicide CEO Chris Ford said. "Black Box Project is using the world's most powerful forensic and artificial intelligence tools to develop a clearer understanding suicide risk and redefine how we act upon it to save more lives."
Without individual-level, real-world data on how to reach suicidal Veterans in their last days, weeks, and months, current prevention efforts will continue to fall short. Black Box Project will bridge those gaps by not only producing never-before-known insights that inform risk level assessment based on digital behaviors, but also by reimagining methods of outreach and care that will advance the field of suicide prevention as a whole.
"We couldn't be more grateful to those who have collaborated with us from the outset of the project. Amazon Web Services (AWS), Cellebrite, Magnet Forensics, and others have enabled us to drive Black Box Project forward from its earliest stages. Together, Stop Soldier Suicide, VA, AWS, and emerging partners will advance our nation's efforts to dramatically reduce the Veteran suicide rate this decade."
Black Box Project employs digital forensics to collect and process data from smartphones, tablets, laptops and similar devices of Veterans who have died by suicide and supplements that information with open-source intelligence from the Veteran's last year of life. Machine learning algorithms, natural language processing, and entity extraction techniques – powered by AWS – are then used to build models of pre-suicidal behaviors highly correlated with suicide, which uncover novel insights that can be shared with the veteran-serving community to save lives at scale.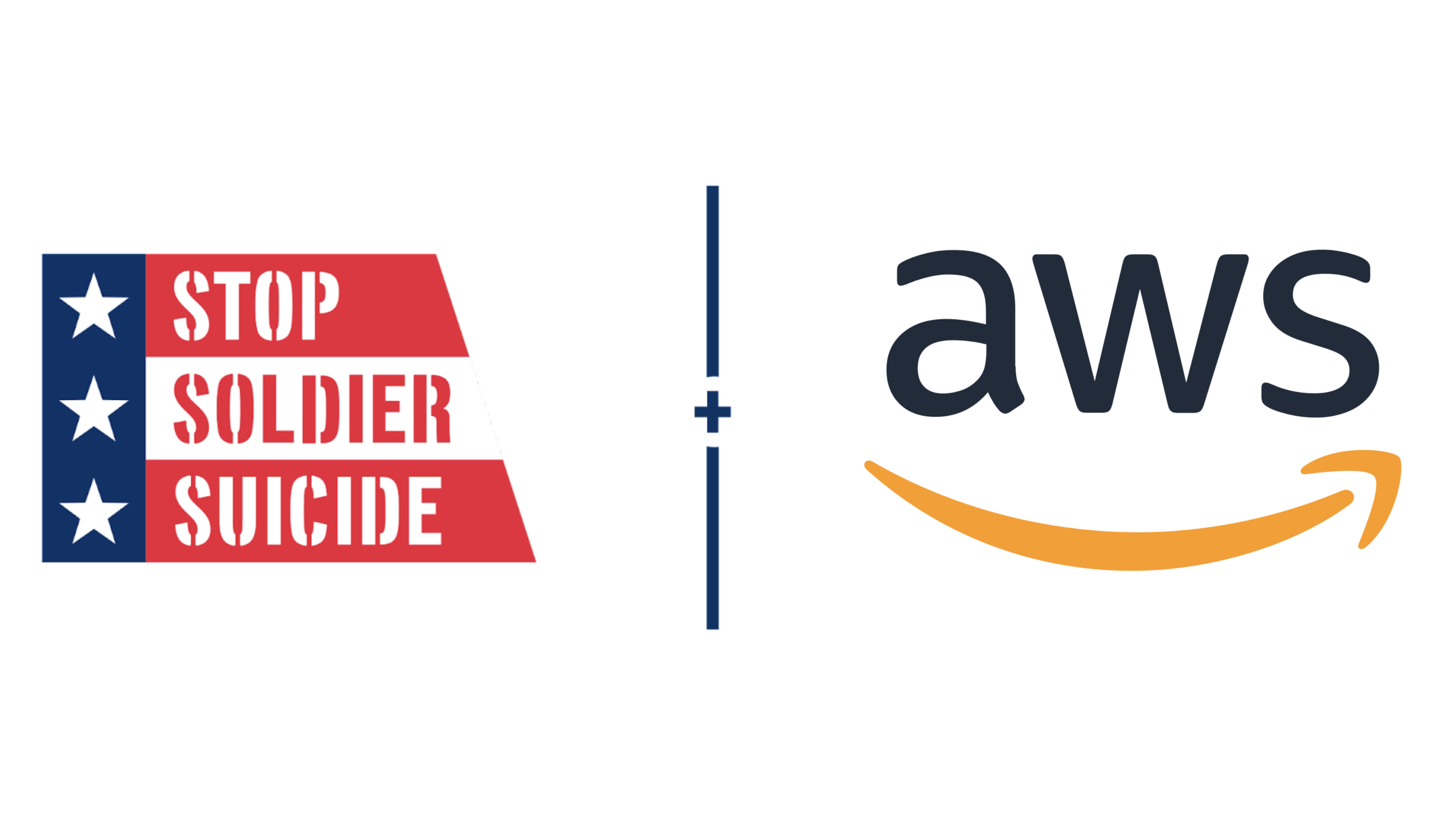 "AWS congratulates Stop Soldier Suicide for this well-deserved honor. We're inspired by Black Box Project and Stop Soldier Suicide's use of technology to redefine the way suicide risk is understood and acted upon."

-Allyson Fryhoff, Managing Director of AWS Nonprofit and Nonprofit Health

In May 2022, the Mission Daybreak grand challenge received 1,371 concept submissions from solvers that included Veterans, Veteran service organizations (VSOs), community-based organizations, health tech companies, startups, and universities. By September, Stop Soldier Suicide was named one of the thirty challenge finalists that each received $250,000 and advanced to the Phase 2 virtual accelerator program, which helped them develop ambitious but achievable roadmaps for prototyping, iteration, testing, and evaluation.
In November 2022, finalists had the opportunity to speak about their solutions with the multidisciplinary judging panel — representing diverse perspectives, from Veterans and clinicians to social workers and technical experts. The panel recommended the 10 winners based on the official evaluation criteria.
To learn more about Black Box Project and Stop Soldier Suicide's challenge-winning innovation, please visit StopSoldierSuicide.org/MissionDaybreak. For more information on the Mission Daybreak grand challenge, please visit MissionDaybreak.net.