Stop Soldier Suicide Welcomes Obele Brown-West to Board of Directors
Renowned business leader brings two decades of marketing experience and innovation to the fight against military suicide.
Research Triangle Park, N.C. - Obele Brown-West, a 2022 Ad Age Leading Woman honoree, has joined the Board of Directors of innovative national nonprofit Stop Soldier Suicide, the organization announced on Thursday.
Brown-West is a highly accomplished business leader with two decades of experience leading national and global marketing initiatives. Her expertise and track record of innovation have landed her a host of high-profile honors, including 2022 Adweek Media All Star, 2022 AdMonster/AdExchanger Top Woman in Media, 2022 Ad Age Leading Woman, and more.
"My husband is a Navy veteran and very active in the veteran community. I've always wanted to support the military community, but I've wanted to do it in a way that's authentic to me," Brown-West said. "Stop Soldier Suicide is a natural fit. I'm passionate about mental health, and this is an active, engaged Board of Directors. I'm excited to apply my skill set to the continued growth of this great organization."
Stop Soldier Suicide is the only national nonprofit focused solely on reducing the military suicide rate. SSS provides personalized, confidential suicide-specific care and intervention services to veterans and service members of all branches, regardless of discharge status, at no cost to the client. Its award-winning artificial intelligence initiative, Black Box Project, forensically analyzes the digital devices of veterans who have died by suicide to uncover never-before-known insights into the final moments of life. This intelligence will redefine how suicide risk is understood, and can be deployed to reimagine high-risk outreach within the veteran-serving community.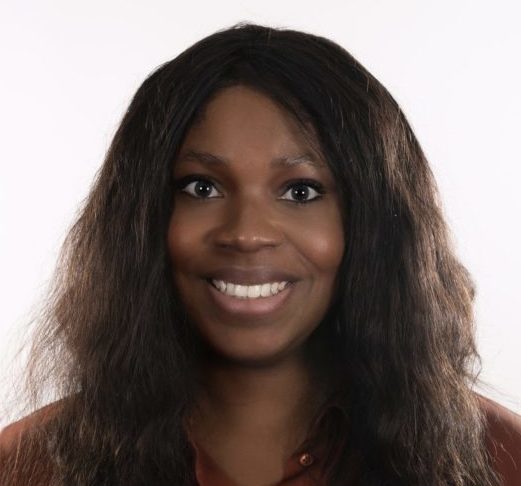 Brown-West is the fifth member of Stop Soldier Suicide's Board of Directors, joining co-founder and chairman Brian Kinsella, co-founder and vice chairman Nick Black, co-founder and board member Craig Gridelli, and board member Melissa Baird, Chief Operating Officer of hims & hers.
"We are thrilled to announce the appointment of Obele as the newest member of our esteemed board of directors. Obele brings with her extensive experience and deep expertise in the field of marketing, making her an invaluable addition to our organization.
As we continue our mission to reduce service member and veteran suicide through enhanced data insights, focused client acquisition, and best-in-class suicide intervention services, we are confident that Obele will provide fresh perspectives and contribute immensely to our efforts.
Please join us in extending a warm welcome to Obele as she joins our dedicated board of directors. Together, we will work towards achieving greater success and making a lasting impact on the lives of those who have served our country" Kinsella shared.
Brown-West was recently named President of Tracer - a leading data intelligence platform that revolutionizes modern data stack management for brands, data partners and marketers. Prior to Tracer, Brown-West was Chief Solutions Officer at Tinuiti, overseeing more than $3 billion in media spend and leading the organization to become the first independent agency to win Microsoft's Global Agency of the Year.
Brown-West, who was a 2023 Chief Marketer Market Like a Mother honoree, resides in Chicago with her husband, a former Navy submariner, and two sons.